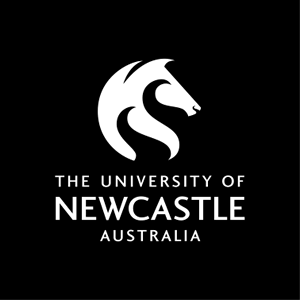 Course handbook
Description
This Course takes an interdisciplinary approach in introducing third-year Bachelor of Commerce students to ways of facilitating societal learning about sustainable development in the face of increasing environmental degradation, and despite uncertainty inherent in the science of climate change. Students will tease out theoretical constructs that should inform any process of measuring attributes of sustainable performance, and will critically evaluate the usefulness of this information to enable society to embark on a journey of engaging with the sustainability ethos in a responsible manner.
---
---
Learning outcomes
On successful completion of the course students will be able to:
1. Demonstrate an integrative understanding of the theoretical concepts supporting the accounting representations of the sustainability processes.
2. Demonstrate current knowledge of developments in thinking about sustainability as a concept.
3. Work independently and collaboratively in critically analysing problem scenarios and employing conceptual social learning constructs to formulate solutions.
4. Identify, analyse, evaluate and communicate information reflective of emergent accounting approaches and contexts.
5. Incorporate economic, social and ecological sustainability within personal and future professional practice.
---
Content
The course includes the following topic areas:
What is sustainable development? Linking the economy to society and the environment in the context of history of connection between ecology and culture.
Overview of components of the sustainability discourse: Measurements (carbon footprint, foodmiles), Market mechanisms (Emissions Trading), Regulatory tools (Carbon tax, Environmental protection agency), bottom-up participation via social learning.
Theoretical constructs to engage with (1) and (2): Uncertainty in science of climate change, Beck's risk society, Arygris' double loop learning, Simons' concept of bounded rationality, Newell's psychology of decision making, critical discourse analysis of stakeholder accounts and emergent frameworks of holistic accountability.
Measuring consequences of human activities: critique of existing frameworks e.g. conventional accounting, cost benefit analysis, corporate social reporting and triple bottom line accounting.
Measuring consequences of human activities: an examination of emergent vehicles of measurement.
Accounting and eco-innovation.
Benchmarking for sustainability: is it relevant?
Waste and sustainability: exploring the connection.
Reshaping business ethics to link the economy to society and the environment: Ulrich's Integrative Economic Ethics.
Auditing environmental management systems: a universal concept.
Governance and climate change: Risk and responsibility (Bulkeley, 2001).
---
Assumed knowledge
ACFI2003 Management Accounting
---
Assessment items
Presentation: Class Presentations
Written Assignment: Written Assignment
Written Assignment: Written Assignement 2
---
Contact hours
Callaghan
Workshop
Face to Face On Campus 2 hour(s) per Week for Full Term
Students are expected to complete 4 hours of guided learning via online preparation, lectures, interactive workshops, tutorials, discussion groups or self-directed learning and an additional 6 hours of independent study per week.